Model 3535 Hydraulic Drive Rail Gear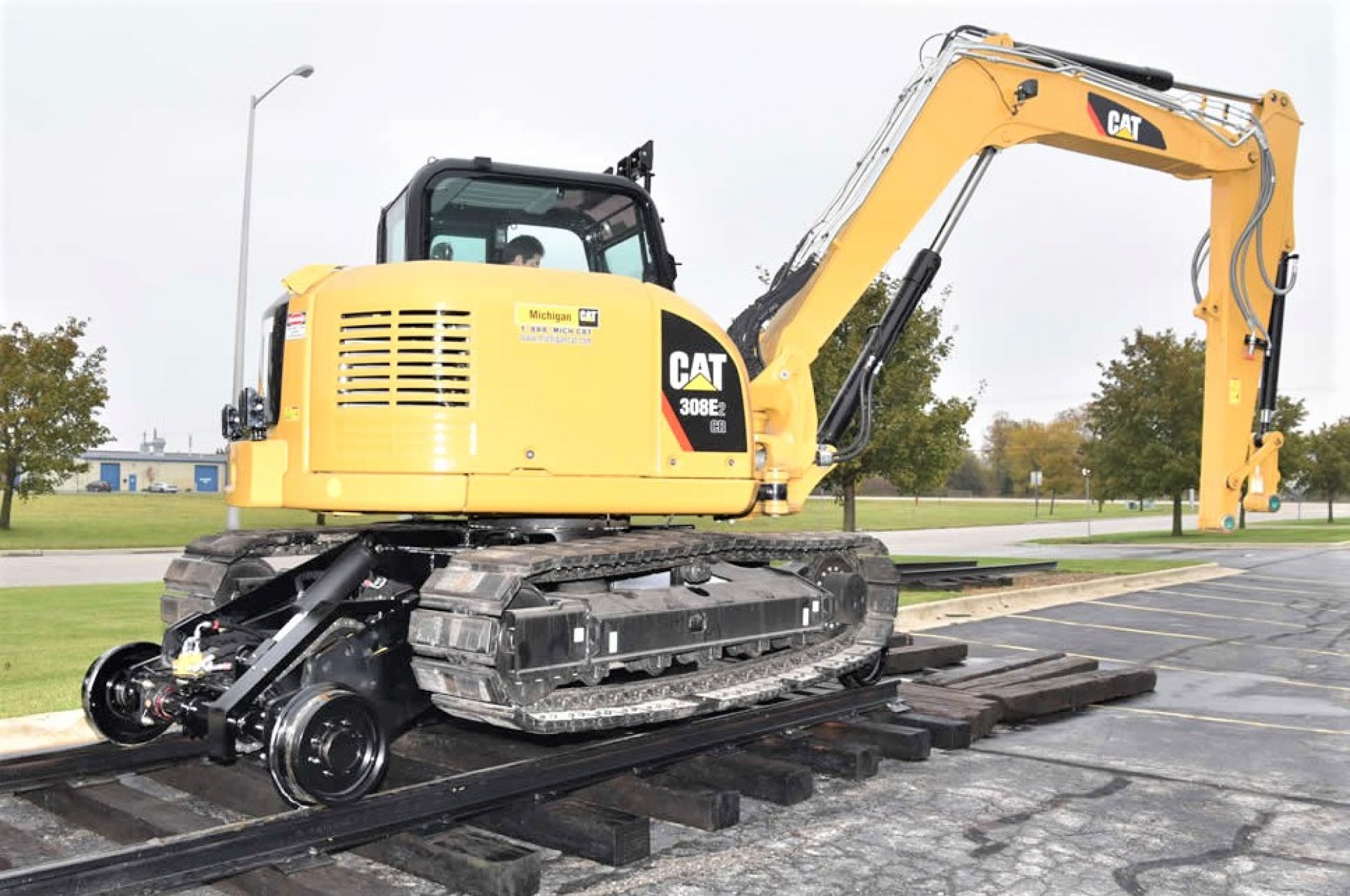 Description:
Mitchell Model 3535 Hydraulic Drive Rail Gear fits Hydraulic Excavators with base weights up to 35,000 lbs. The system is available as a kit or Mitchell Factory installed system. The hydraulic Rail Gear Drive System is powered by the Excavator hydraulic system.
The front and rear Hi-Rail Axles pin to the provided Rail Gear fixed frame that is welded to the Excavator car body. The rear Hi-Rail Axle is drive by heavy duty hydraulic motors. The hydraulic hoses that normally connect to the Excavator drive motors are re-routed to the Mitchell manual control valves that direct the hydraulic flow and pressure to either the track drive or the rail drive.
The front and rear rail wheels are fitted with cobra brakes and the hydraulic motors have a built-in parking brake.
Our Rail Wheels and axles are made from solid forged steel for long life and duarability.