Epicyclic Friction Drive - For Class 4 and 5 Trucks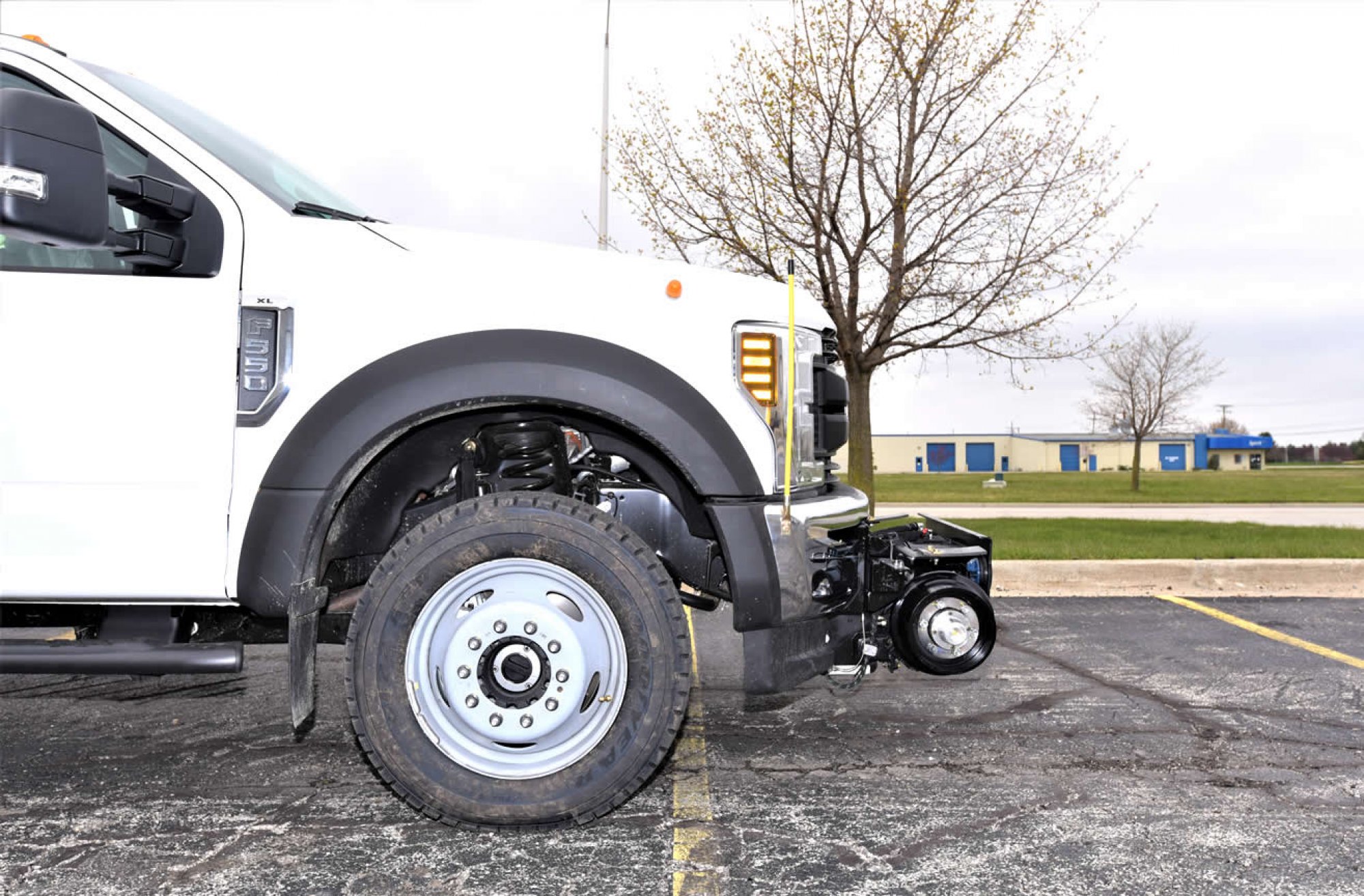 Description:
Epicyclic Friction Drive for Class 4 and Class 5 trucks.
The Epicyclic Friction Drive Rail Gear adapts Class 4 and 5 trucks (14,001 - 19,500 GVW) to self-propel on narrow gauge tracks. With standard Friction Drive Hi-Rail Gear you must go in reverse to go forward. The reverse speed with most trucks is equivilant to first gear going forward, which is very slow. The Epicyclic Friction Drive has planatary gear sets in the rail wheels that allows the vehicle operator to drive the vehcile forward on rail and travel forward on rail at speeds up to 45 mph.
The Epicyclic Friction Drive is positioned to drive the rear tires only. The front Rail Gear has our model 33 Flexiride Rail Gear. The Rail Gear is hydraulically raised and lowered fron the truck cab by a single high flow hydraulic pump and emergency hand pump.
Brakes: Standard front disc brakes no rear brakes. Optional front and rear cobra hydrauic brakes.