RT Crane Friction Drive Hi-Rail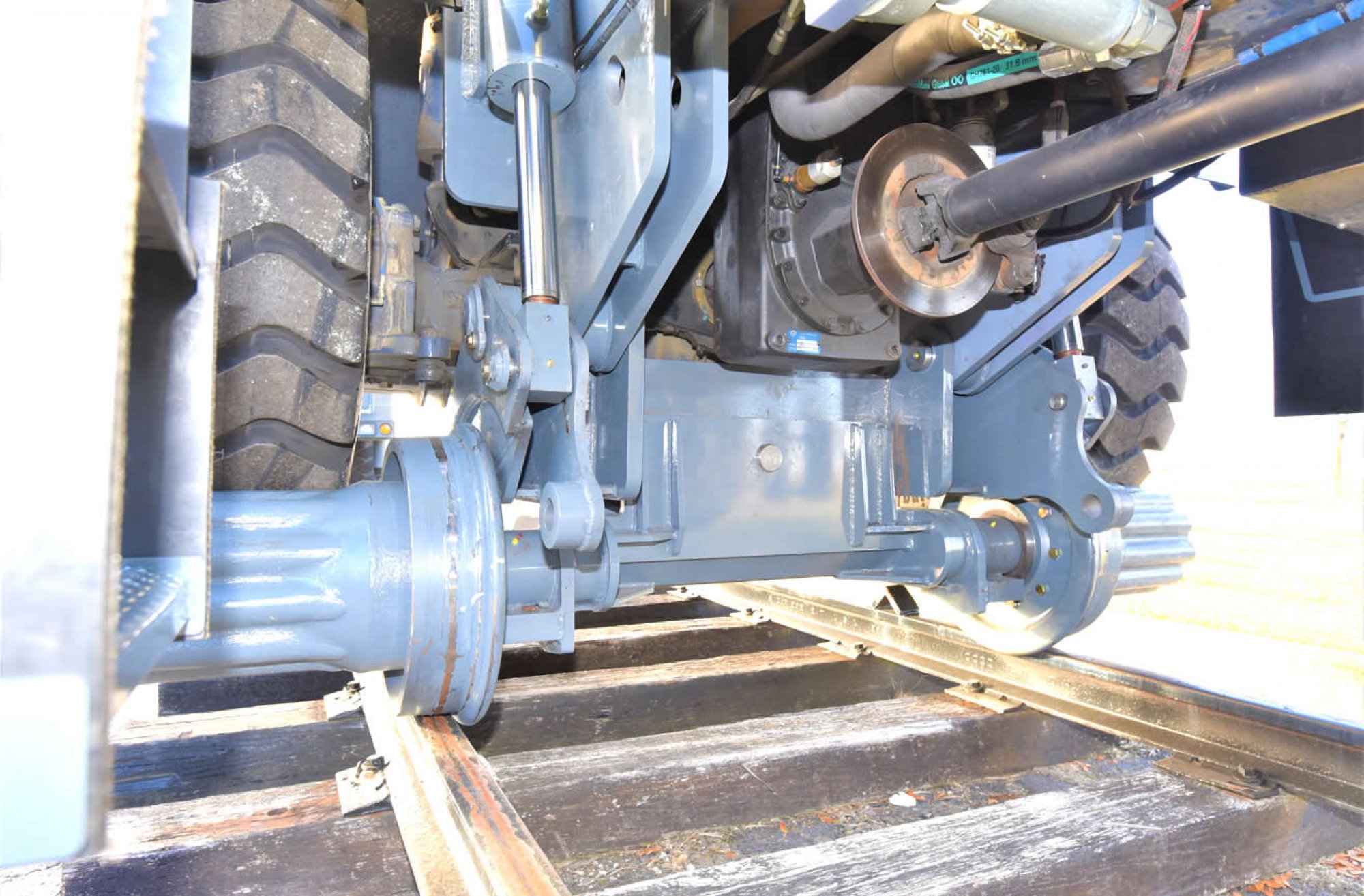 Description:
Terex RT-230
The Terex RT-230 rough terrain crane equipped with Mitchell Friction Drive Hi-Rail can be used as a lifting crane on rubber tires, on outriggers and on Rail. Mitchell's heavy duty Friction Drive Hi-Rail Gear for the Terex RT-230 mobile RT cranes consists of front and rear cab-controlled Friction Drive Hi-Rail Axles installed on a heavy duty reinforced extended frame with FRA reversing lights. The system can be configured for standard rail, 3rd rail and special track gauges. The system is supplied with special 28 ply heavy capacity high speed tires that drive our one piece cut-proof cast drive hubs for self-propelling on rail. The Mitchell Friction Drive Hi-Rail Gear system is equipped with safety systems to include an audible alarm to alert the operator if any of the 4-friction drive hubs loose pressure against the tie and a safety system to prevent the crane free-wheeling on rail during raising and lowering the friction drive hi-rail gear.
Options:
Front mounted winch
Mobile Railcar Moving Package.
The Mobile Railcar moving package consists of front and rear vertical railcar couplers, a 60 cfm hydraulic drive air compressor with cab controlled train air brake controls to move railcar like a locomotive.
This crane can be duplicated on a used machine.