Backhoe Loader Hi-Rail Gear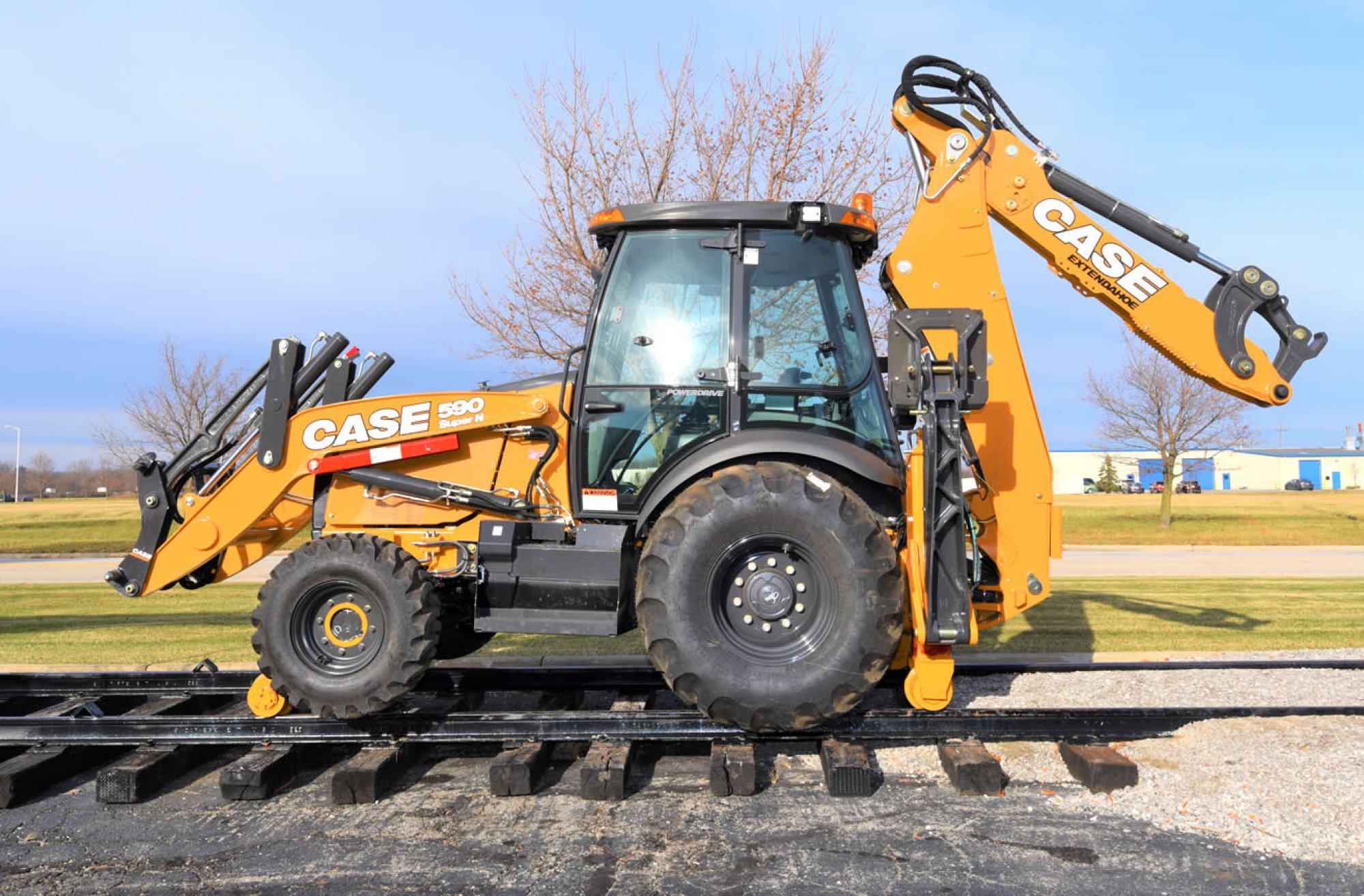 Description:
Backhoe Loader - Rail Gear with Wing-Down Outriggers
Basic system consists of front and rear hydraulic operated guide wheel attachments. The standard front counter weight must replace with a Mitchell Front counter weight to make room for the front hi-rail. The front hi-rail has rubber springs to keep the front axle level when travelling on rail. If one of the tires hit an obstruction the axle will spring up and then return to level. The raising and lowering of the guide wheels is done in the cab. The rear rail gear has spring suspension to compensate for uneven track. The front hi-rail has a built in pivot to also take up for uneven track.
There are two options for outriggers; 1.) We can re-attach the original machine outriggers as shown. 2.) We can install Mitchell parallel linkage outriggers.
With the original outriggers re-attached works well in applications where the machine is being transported from one point on rail to another and then get off rail to perform backhoe work. They can be used on rail but on some track conditions the outrigger pads may not stabilize the machine. For tie replacements they do not work well because they are not able to lift the track vertical (using rail clamps).
The Mitchell Parallel Linkage Out & Down Outriggers works well in all conditions because they have vertical travel with enough stroke to be able stabilize the machine for on rail work and also to raise the track in a vertical direction when changing tie (using rail clamps).
Options
Rail Clamps
360° Rotating Tie Head
Ballast regulator
Tamper
Tool Circuit
Tool Circuit Hose Reel Attachment
Backhoe Quick-Hitch Power Winch