Backhoe / Excavator Attachments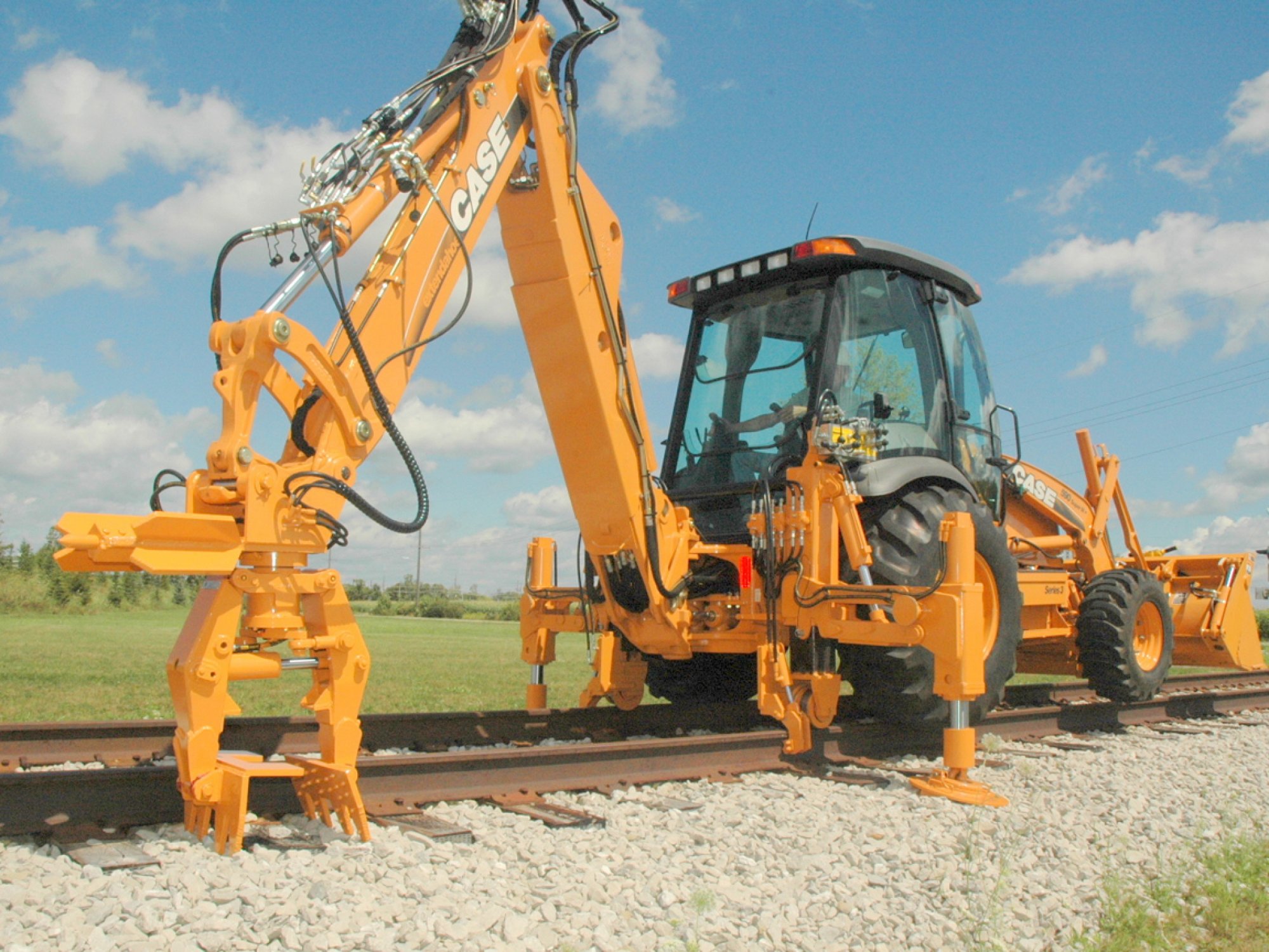 Description:
Robotic Style 360° Roatating Tie Head/Scarifer
The Tie Head is a combination robotic style rotating railroad tie (sleeper) Head with Integral Scarifier Blade. The Tie Head can grab railroad ties in any position for extraction, insertion and placement. The Scarfier Blade is used to back drag the ballast away from the end of the tie to make it easier to extract the tie and again to back fill the end of the tie once a new tie is inserted. The entire process of replacing a tie is less than 2-minutes per tie.
Hydraulic Requirements
Rotate: 2 GPM at 2,500 PSI
Open Close: 10 GPM at 2500 PSI
Tie Head Jaws
Wood Tie Jaws
Concrete Tie Jaws
Rail Jaws