Backhoe/Excavator Attachments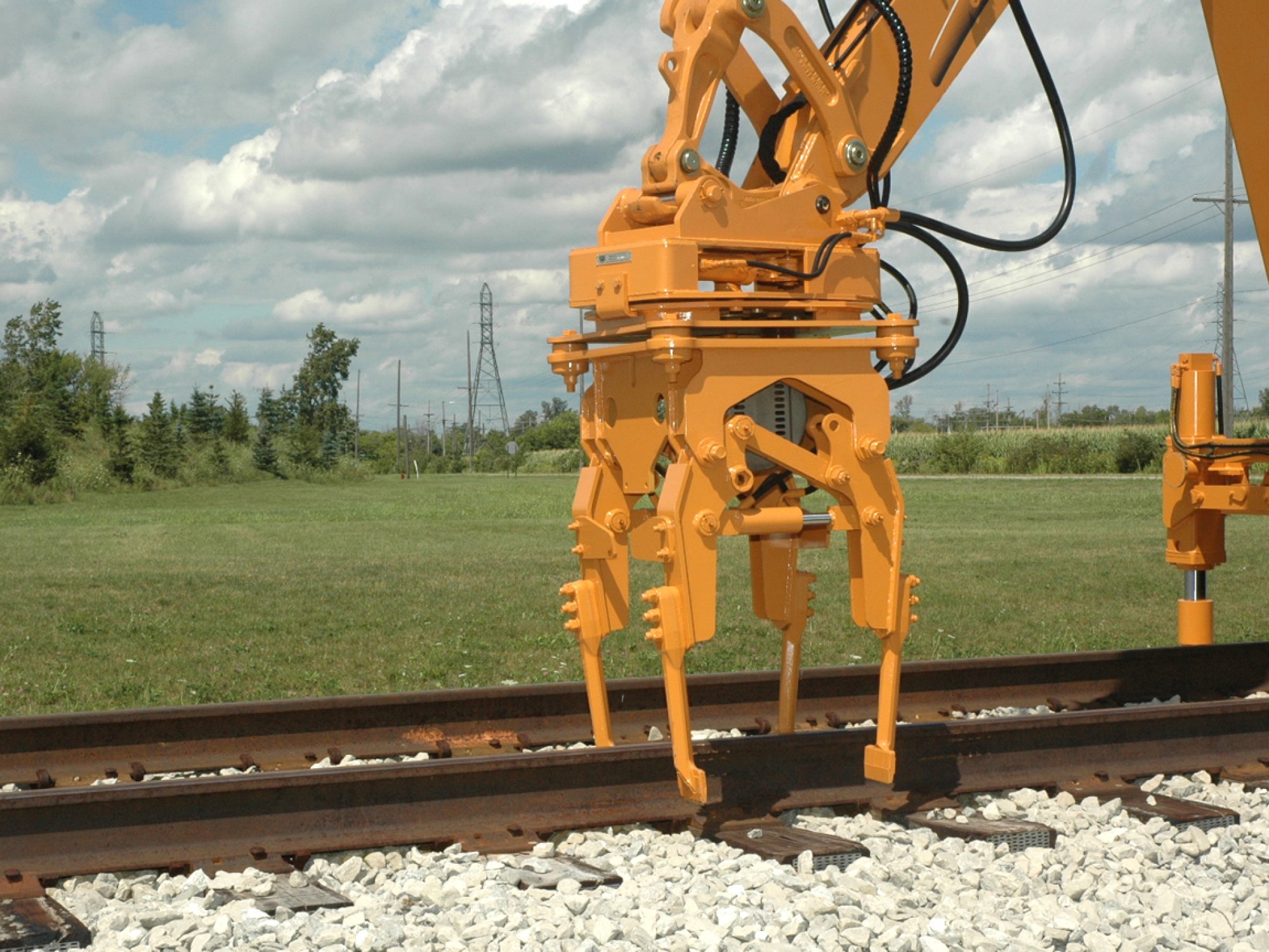 Description:
Tamper Attachment
The Mitchell Tie Tamper attachments handles spot maintenance tamping needs and effectively reduces track maintenance cost
The Mitchell Tie Tamper attachment is designed to fit loader backhoes and mini-excavators. The tamper is capable of tamping railroad track and carrying out a full insertion, squeeze and removal of tamping head at one side of the tie, swing to the opposite side of the tie, with full insertion, squeeze and removal of work head in less than 60 seconds. Thus, a production rate of 60 ties per hour (single squeezes) can be achieved.
The Tamper can be manufactured to fit a quick coupler so the attachments can be attached and removed in seconds. The unit has 4 tamping tools with a common vibrating unit. The tamper rotates 45 degrees so is can be easily aligned over the rail. The tamping tools are capable of inserting a depth of 21 inches beneath the rail level.
The tamping unit can vibrate the tamping tools at 70-110Hz with a tip displacement of 3/16 inch, and generate a down force of 300 lbs per tool. The tamping tools can squeeze the ballast under the tie with a force of 675 lbs per tool
Hydraulic requirements
1. Hydraulic hammer circuit that will be used for the vibrator:
15.1 GPM at 2000 PSI
2. Rotate tamper right and left
3 GPM
3. Open close tamper 10 GPM Weight = 1,150 lbs Vibrations per minute = 5,000 Force produced by vibrator = 8,500 lbs See the Tamper on YouTube:
Weight: 1150 lbs.