Wheeled Excavator Friction Drive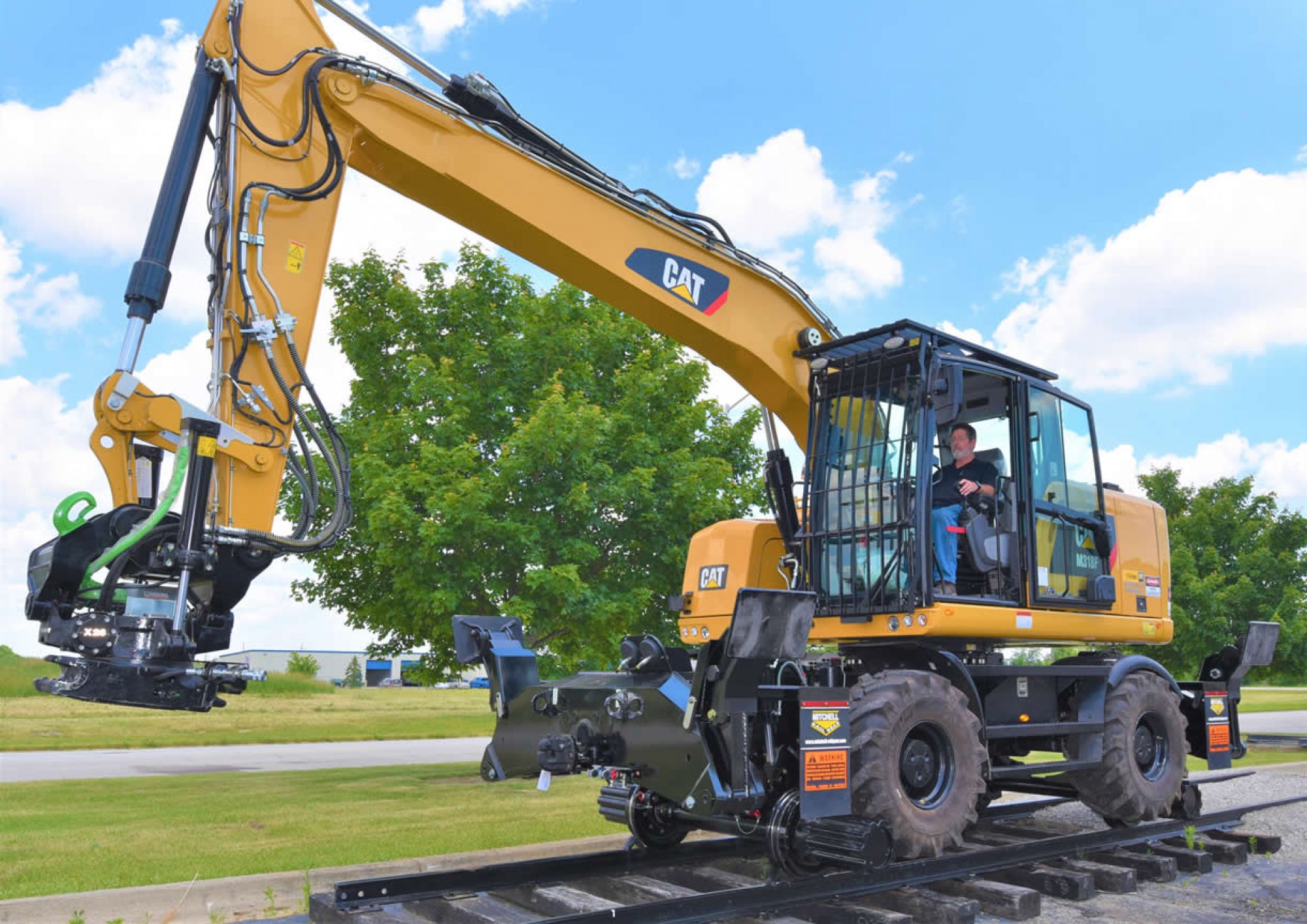 Description:
Friction Drive H-Rail for Cat M318
The Caterpillar M318F as shown as well as many other model wheeled excavators can be equiped with Mitchell Friction Drive Hi-Rail Gear for the purose of self-propelling on working on the railorad track. To increase the stability on rail, the machine can be equipped with stabilizer leg extensions that reach 17 inches below ground level. The advantage of friction drive is that the tires straddle the rail so the machine can get on/off rail without a crossing. With simple guide wheels the inner dual tires barely drives on the rail and you need a rail crossing to safely get on/off rail.
OPTIONS
Tilt Rotator
Brush CutterRailcar Couplers
Train Air Brakes
Stabilizer Leg Extensions
Tie Grapple
Magnet
Cart Braking System
Video Review: