2040 - Rail Gear System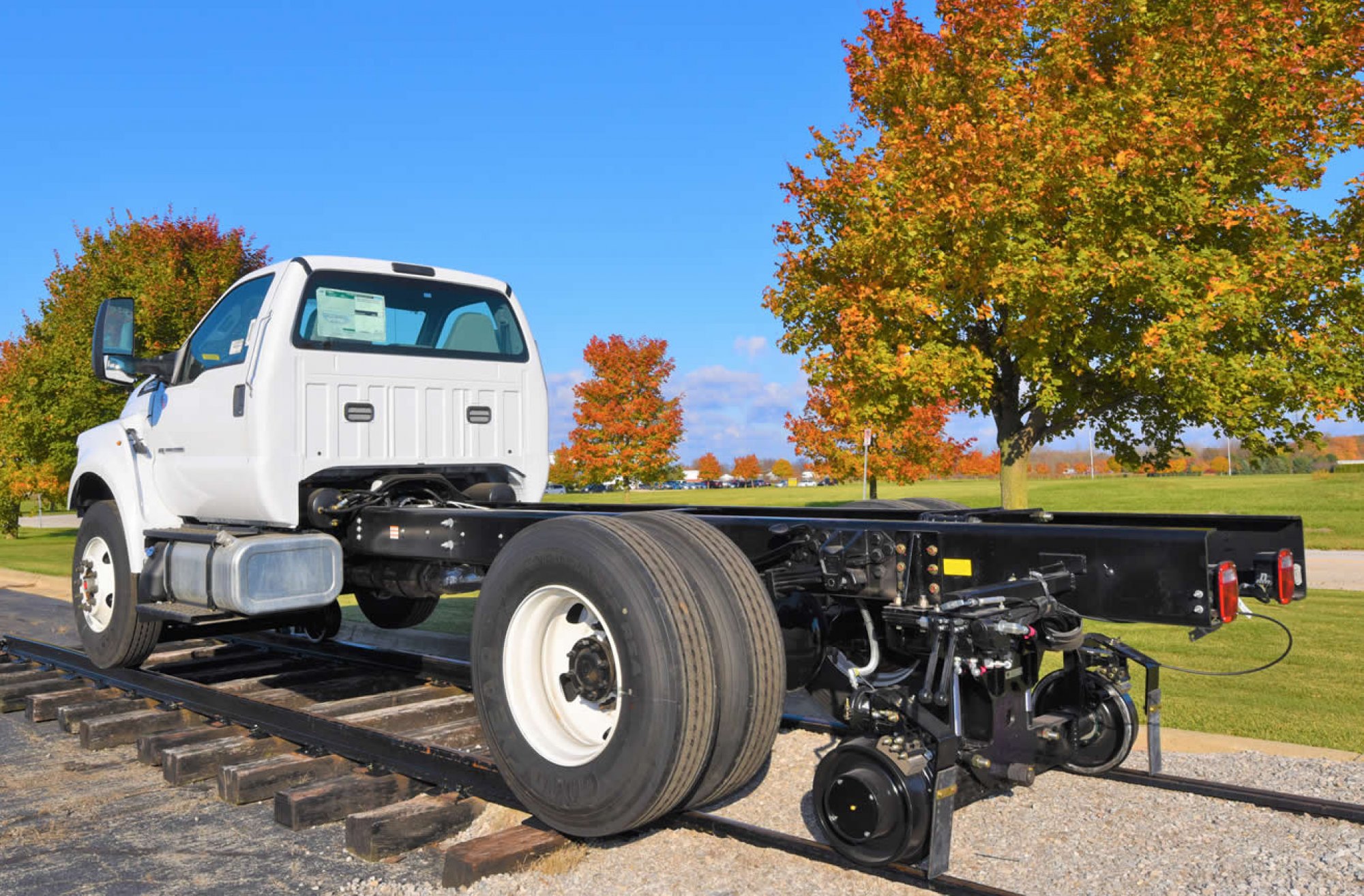 Description:
Model 2040 Rail Gear fits Trucks up to 40,000 GVW
Product Description: The Mitchell M2040 Rail Gear can be configured for class 7 and class 8 trucks by selecting rail brakes and options to fit particular truck. All options can be added to the standard rail gear at any time.
Forged Steel Rail Wheels and Axles (Coming soon)
Forging steel from a billet or ingot eliminates instances of porosity, cavities, shrinkage, cold pouring, and other casting issues.
A forging is stronger than a cast or plate products because the internal grain pattern realigns to its new shape. This forged realignment localizes mechanical strength characteristics where needed & increases wear resistance.
Standard Features
Rail Gear units front and rear (46,000 lbs. capacity each end)
Truck requires front frame extension.
Front Rail Gear Spring Ride (Attached to truck front springs, moves with springs).
Rear Rail Gear center pivot non-rigid, pivots 5 inches each side.
Hydraulic operation.

Self-Contained Hydraulics
Push Button Control
Optional Hydraulic Suspension

Locks in retracted storage position
Hydraulic Holding valves - Front and rear.
Adjustable back to back rail wheels (53 1/8" – 53 7/8")
Steering Wheel Lock
Built-in de-rail guards
Rail Sweeps
Replaceable Wear Bushings
Some welding required by installer
Some hydraulic hoses supplied by installer
Rail Wheel Options (insulated requires 2 insulated and 2 non-insulated) Rail Wheel can be greased from end of hub. When new grease is pumped in the hub, all the old grease is forced out through the seal.
Cobra brakes for non-lubricated track. Disc Brakes for lubricated track

Front Cobra Brakes (standard)
Rear Cobra Brakes (Option)
Front Disc Brakes (Option)
Rear Disc Brakes (Option)