4070 Rail Gear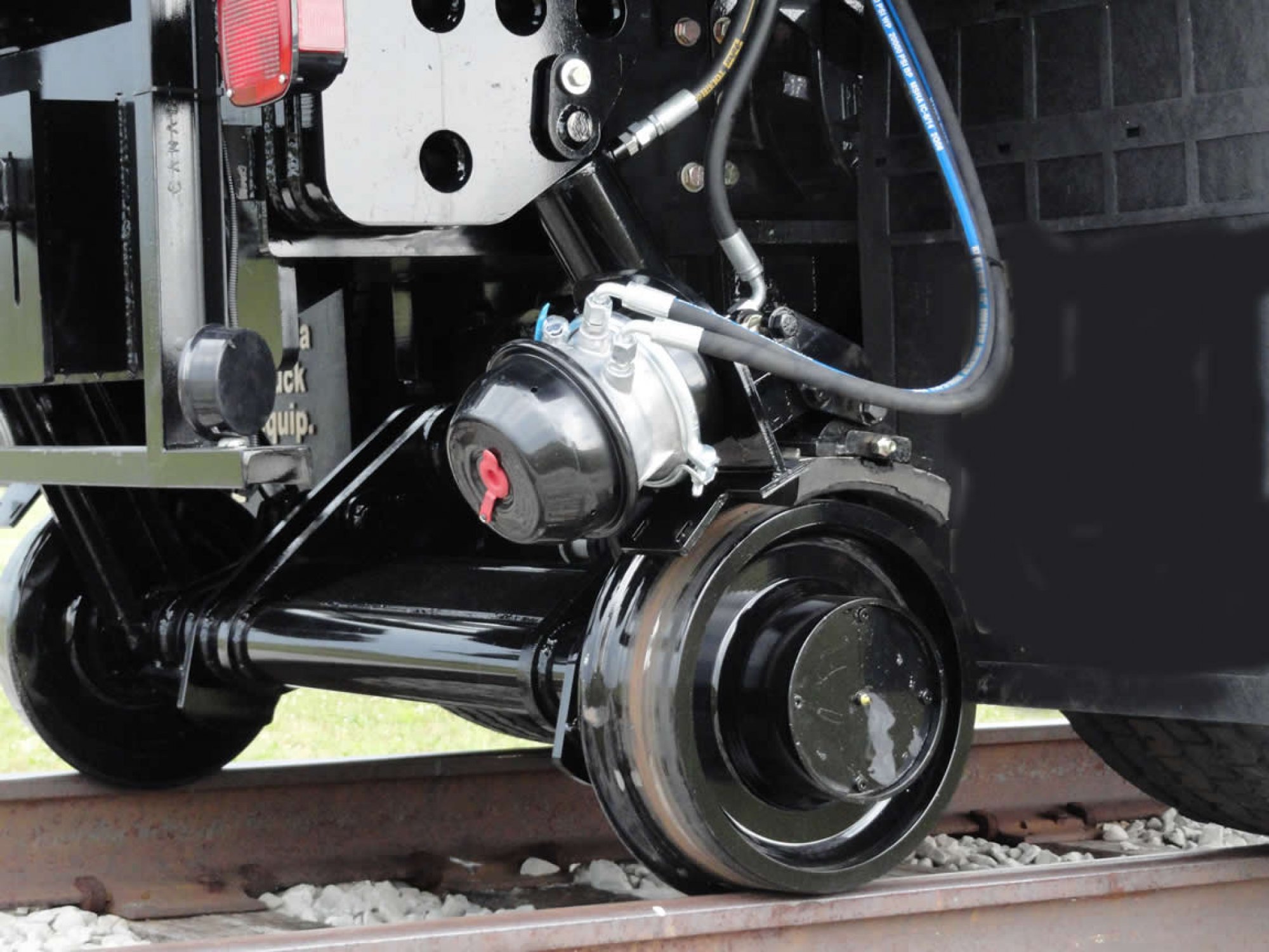 Description:
Model 4070 Rail Gear fits class 8 trucks.
The Rail Gear is equipped with 16 inch "Hardened Forged Steel Rail Wheels". The rail wheels are hardened forged non-insulated or optional "Single PieceInsulated Rail Wheels". Both front and rear "High Strength Steel Axles" have "Adjustable Back-to-Back of Rail Wheels" to meet various railroad requirements. The front Rail gear is mounted to the truck front frame extension or optional Mitchell bolt-on front frame extension and to the front truck springs. The rear Rail Gear is mounted behind the rear road axle and is equipped with the "Hydraulic Suspension" that "Self-Compensates" for uneven track and optimum traction. We offer a choice of rail brakes; either standard Cobra Air Brakes or "Optional Disc Brakes". The rear axle will pivot 5-inches each side to aide getting on at rail crossings. The optional rail shunts can be full time or cab controlled.
The Front Axle Capacity is 40,000 lbs.
The rear axles is capacity is 70,000 lbs.