Excavator - Rubber Tired - Rail Gear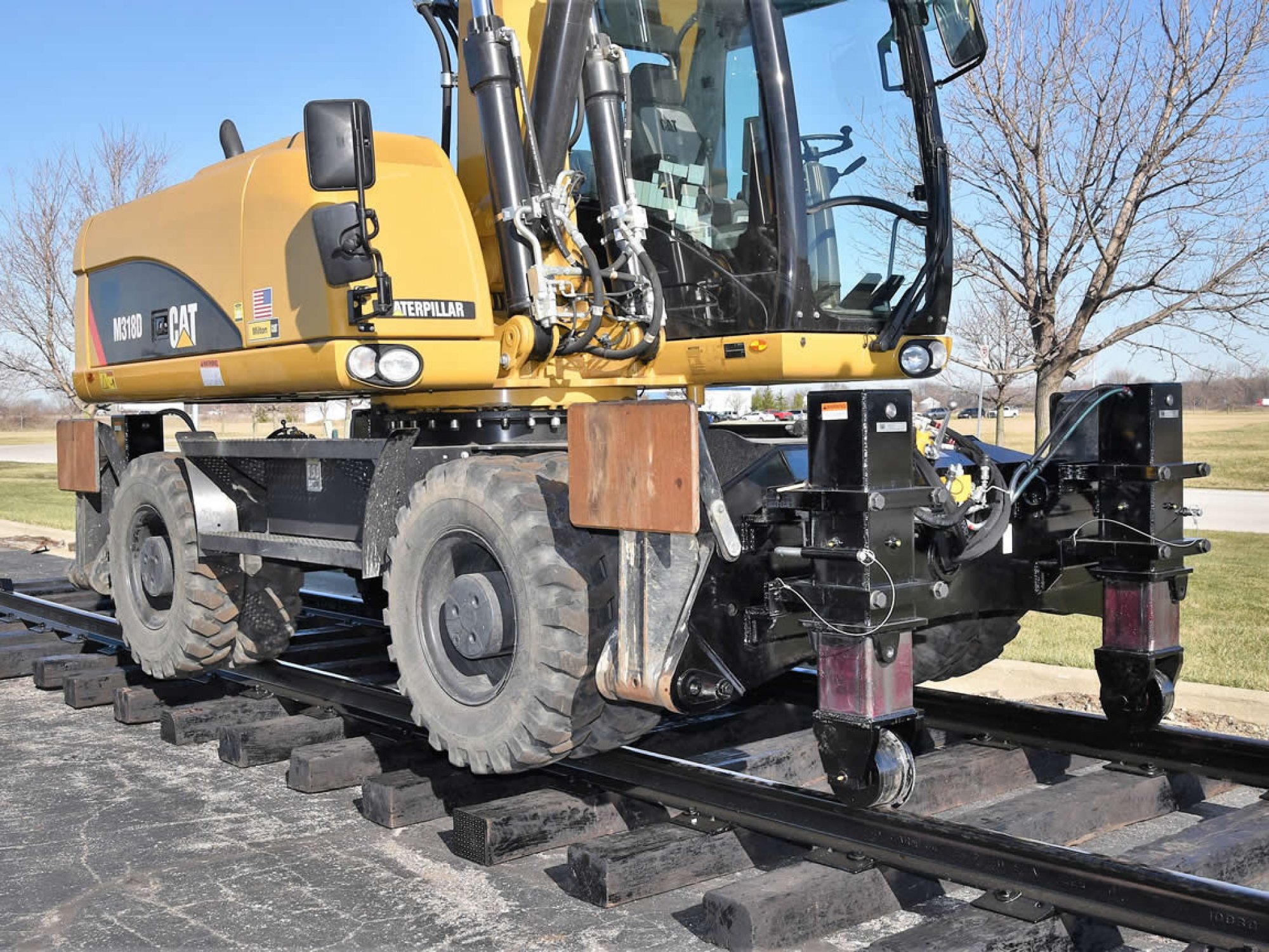 Description:
Vertical Spring Suspension Rail Gear
The Mitchell Vertical Suspension Rail Gear adapts to rubber tired excavators for the purpose of traveling on the highway or railway. The Rail Gear system is normally mounted to the excavator front and rear outrigger boxes but can also be attached to the front frame if the unit is equipped with rear outriggers only. The system is a heavy duty telescoping tube design that provides spring suspension for rail travel and provides locked support for corner loading similar to a vertical stabilizer. The Rail Gear spring loaded suspension will compensate for uneven track conditions to maintain rail wheel to rail contact under all conditions. The machine's rubber tires propel on rail as the rail wheels guide the machine on track. The machine can get on or off track anywhere without the need of a rail crossing by simply retracting the Rail Gear. With retractable Rail Gear there is no need for special trailers to move from one rail location to another. The machine travels on rail under its own power, and can get on and off track to perform various excavating and material handling jobs.
Additional Attachment Systems Available
Frame Mounted Quick Coupler
Frame Quick Hitch Out & Down Outriggers
Frame Quick Hitch Ballast Regulator Broom
Frame Quick Hitch Ballast Plow
Tamper
Tie Head
Tool Circuit
Railcar Couplers
Train Air Brakes
Special Tires