Train Air Brake System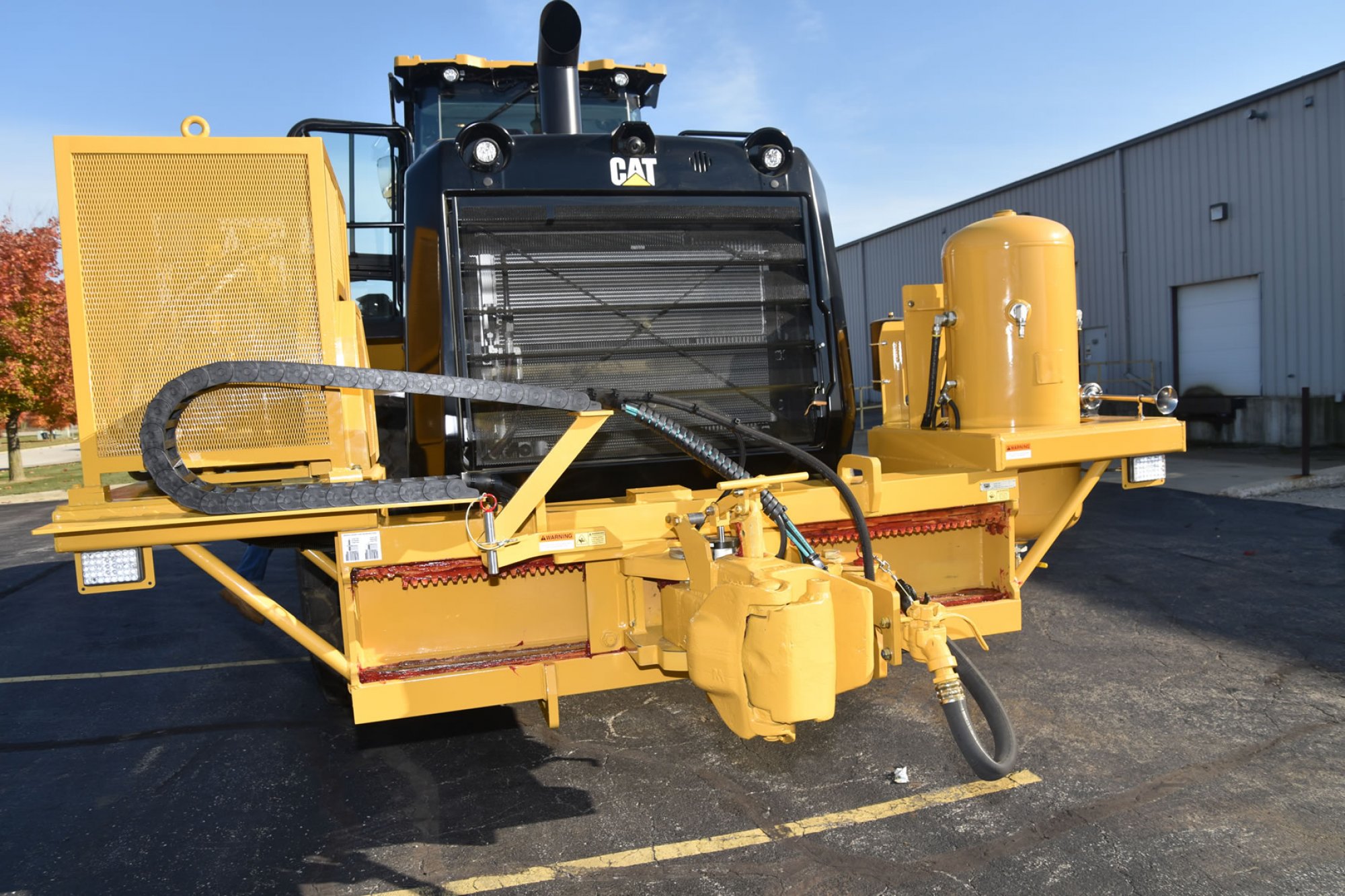 Description:
45-60 CFM Train Air Brake Systems for Wheel Loaders
The Mitchell Train Air Brake System for wheel loaders consist of a hydraulic driven air compressor, Air Reservoir, Train Brake Valves, Air Dryer, and Train Brake Controller. The system is mounted on the rear of the wheel loader is such a way not to restrict the normal servicing of the wheel loader. The machine cab is equipped with the Mitchell Train Brake Controller and dual needle air gage. The Train Brake Controller releases the train brakes and slows the train incrementally with our stepped controller. The dual needle air gage shows the air pressure in the train line and in the train air brake reservoir. The rail cars can be controlled just like a locomotive.
Options
Front and Rear Mount Railcar Couplers

Friction Drive Hi-Rail Gear