Rail Threader - RT 103 Ball Rail Threader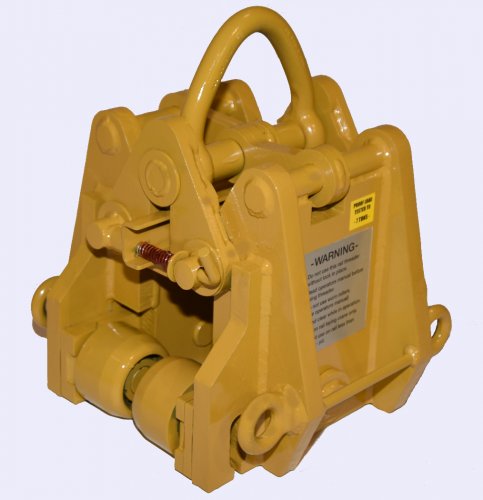 Description:
The RT-103 Rail Threaded is used by rail gangs to lay or remove continuous welded rail. The heavy-duty construction allows the Threaded to grab the rail in any position, roll the rail upright and thread the rail directly into the tie plates. The RT-103 keeps the rail low to the ground, which significantly helps to control the rail laying or rail removing process.
The RT-103 is supplied with a fail safe lock that prevents the Rail Threader from opening once the Rail Threader is locked on the rail. Four rollers are attached to a pair of self-aligning pivot bars that always maintain contract with the underside of the ball of the rail when handling rail.
The rollers are replaceable and the pivot bars with rollers are replaceable. The replaceable tapered roller bearings equipped with grease seals are inside of the rollers for protection and extended life.
Weight 290 lbs.
Shipping Weight: 318 lbs
Shipping dimensions: 2'x'2'x2'