6060 Track Drive Skid Steer Rail Gear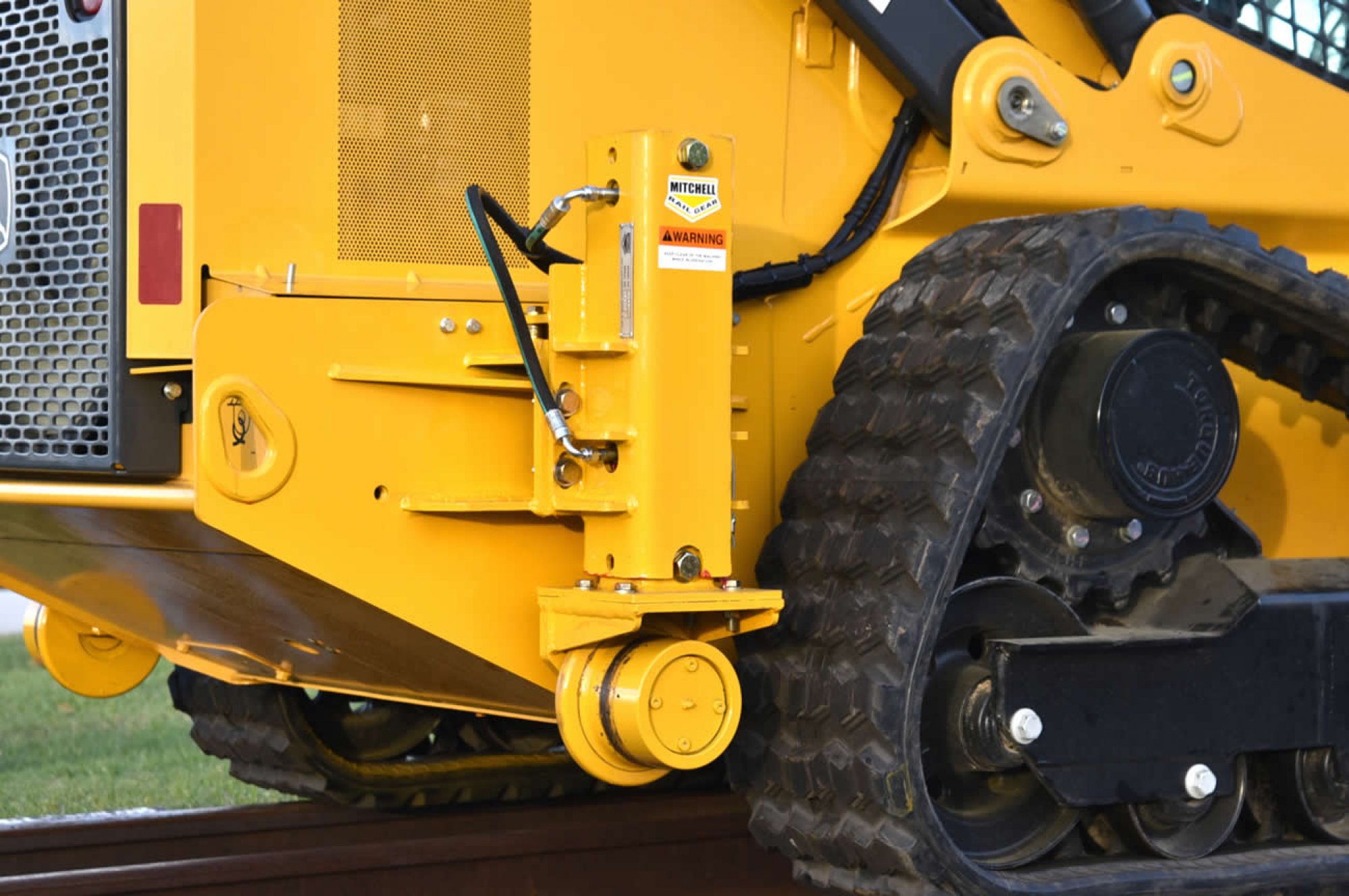 Description:
Mitchell's Rail Gear for Skid Steer Loaders allows attachments to connect to the Skid Steer quick coupler independent of the Rail Gear.The Rail Gear Attachment system was designed not to inhibit the machine from its standard multi-purpose on-ground functions.
The Rail Gear feature heavy duty construction, hydraulic cushion suspension, forged steel rail wheels, self-contained hydraulics and emergency hand pump.
Now many attachments such as snow blowers, ballast booms, swing booms, tie extractors/inserters, track cleaning bucket, a special attachments can be used efficiently on the railroad track.
To learn more about this product or any other Mitchell Rail Gear solution visit the Mitchell Rail Gear website.