3333 Rail Gear for Mini Rubber Track Excavator - Non Driving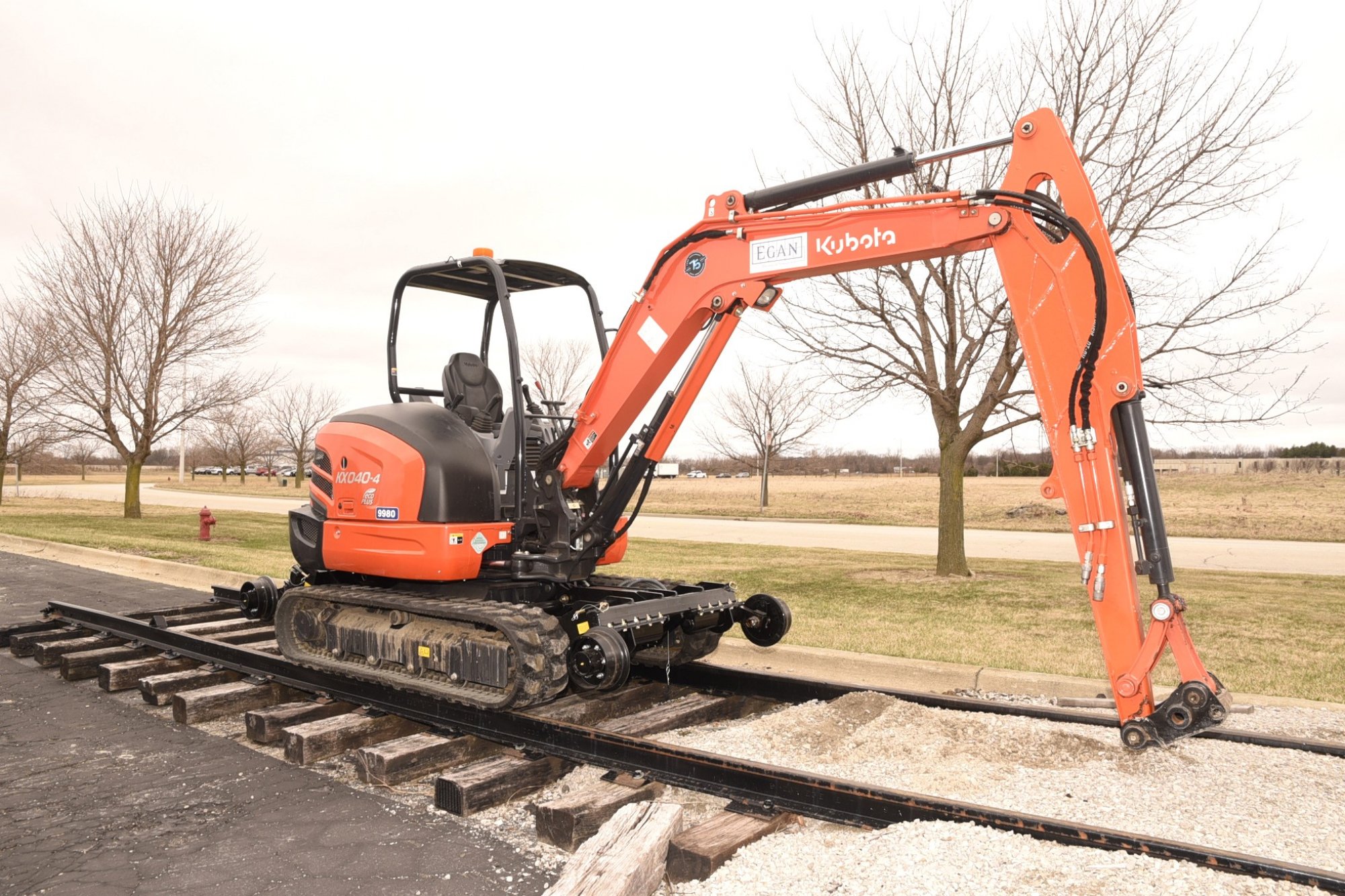 Description:
MITCHELL NON-DRIVING RAIL GEAR FOR MINI TRACK EXCAVATOR
Mitchell Rail Gear for Mini Track Excavators with solves a problem for railroads and railroad contractors. The Mini Excavator can self-propel on the rail head with full stability on rail or off rail. During work cycles high speed travel is not required, but getting the machine to the work site requires high speed travel. Our tow position provides a means to transport the machine to the jobsite at high speeds without the need of an equipment trailer.
Rail Gear in Position #1. Rail gear fully retracted (stowed position)
The rail gear retracts well out of the way so the excavator is not inhibited while working on the ground.

Rail Gear Position #2. Rail gear on rail (work position)
The rail gear is positioned on the rail in guide mode where our 4-wheel independent suspension rail wheels guide the excavator on rail while working 360 degrees.
Rail Gear Position #3. Rail gear fully deployed (tow position)
The rail gear is fully lowered completely that picks the mini excavator several inches above the rail head. The excavator can be coupled to a truck or machine with a tow bar and towed down the track and speeds up to 45 mph.