Aluminum Wheels for Chevy 1500/2500/3500 Trucks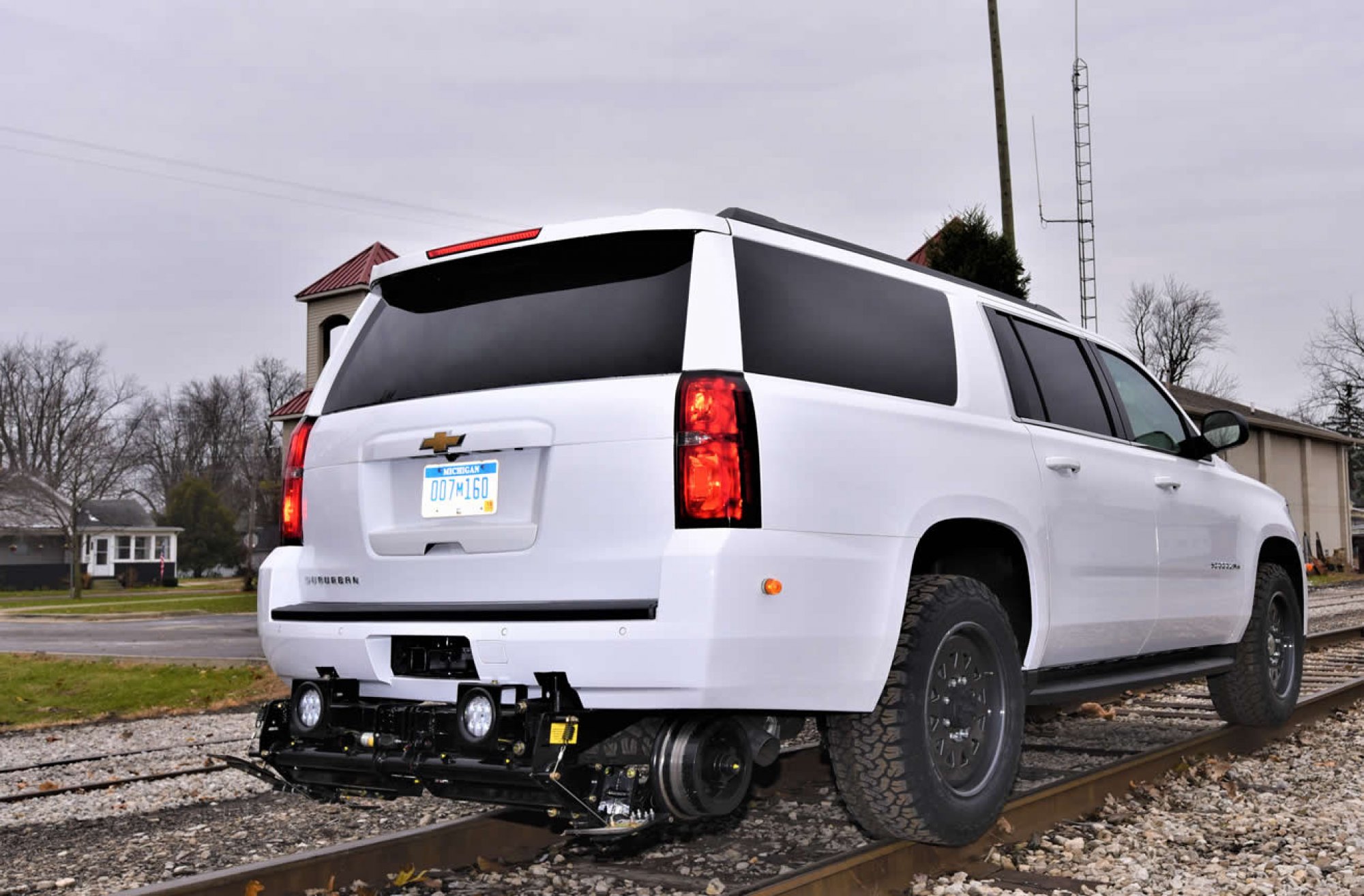 Description:
Road Rail® wheels for Chevy/GMC 2500/3500 and Ford F250/F350 trucks are highway certified to SAE J2530 that has been independently tested. Road Rail Wheels deliver an improved ride and because of the weight difference between steel wheels with spacers is approximately 250 lbs. This equates to an additional 350lbs. of payload the truck can carry.
Today's light trucks have wide tires to stabilize the vehicle during cornering. The wide tires also assist you in maintaining traction while accelerating on loose or slippery road surfaces. It does this by regulating the engine's output, and by selectively applying braking. The rail industry has disregarded these simple vehicle engineering principles by installing narrow wheels on their railroad trucks so the tire can sit on the rail head. When they do this vibration occurs, which can have a negative impact on the handling of the truck and make it uncomfortable to drive. With these narrow wheels added strain is placed on the wheel bearings and suspension. This added strain can create maintenance issues that if not attended to could result in an unsafe truck. Not only will the truck end up not safe but it could result in some very high repairs down the road.
Mitchell Rail Gear's "RoadRail Wheels" solved this problem with their High Strength Aluminum Wheels that accepts a wide tire that is guaranteed to stabilize the truck on road and rail. Typical railroad tires and wheels have a boat affect that allow the truck to sway back and forth traveling straight not to mention when traveling around a corner that is even worse. The ride with RoadRail wheels is incredible; no vibration and absolutely no boat affect. The ride is the same as it was when the truck rolled off the assembly line.
"There is no ride like a RoadRail Ride"